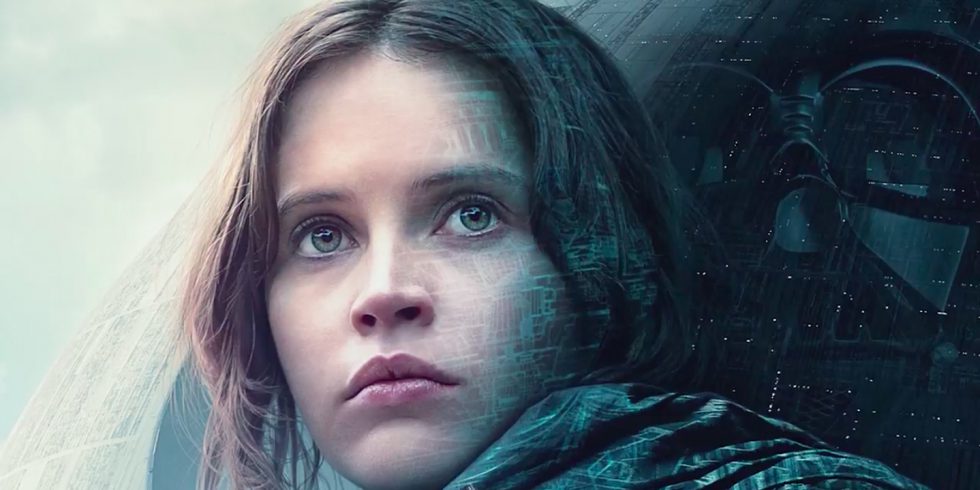 Daar is 'm, daar is 'm! De laatste trailer van het grootste filmevent van 2016: Rogue One a Star Wars Story. De promo-machine rond de allereerste Star Wars-spin-off bereikt zijn ultieme hoogtepunt. Gisteren kregen we al een nieuwe poster, vandaag een gloednieuwe trailer boordevol nieuwe beelden, informatie en machtige momenten. Ondanks de problemen achter de schermen – reshoots, je weet wel – belooft deze nieuwe trailer alleen maar wat ook de vorige al luidkeels brulden: dit wordt een waanzinnig nieuw Star Wars-avontuur
De film werd geregisseerd door Gareth Edwards en de cast bestaat uit Felicity Jones, Riz Ahmed, Ben Mendelsohn, Forest Whitaker en Mads Mikkelsen.
Rogue One: a Star Wars Story
Het verhaal van deze nieuwe Star Wars-prent is simpel: The Empire heeft een nieuw destructief wapen gebouwd en het is aan een bende rebellen om de plannen van het bouwwerk te stelen om Darth Vader en co. te dwarsbomen. Natuurlijk gaat dat niet zonder slag of stoot.
Rogue One: a Star Wars Story draait vanaf 14 december in de Belgische bioscoopzalen.
Comments
comments
Powered by Facebook Comments